5 Modern bathroom design ideas
Modern bathroom with feature lighting
An elaborate feature light will take a normal bathroom design to modern bathroom design in less time than it takes to flick the switch on.
Contemporary Bath Tubs
A couple of carefully chosen pieces can transform an otherwise ordinary scheme into a modern masterpiece. One that you can take a bath in…
Striking Bathroom
What's the point of having rules if you don't break them? Monochrome stripes, bright green walls and retro portraits of film stars… this bathroom so shouldn't work but, admit it, you're strangely fascinated aren't you?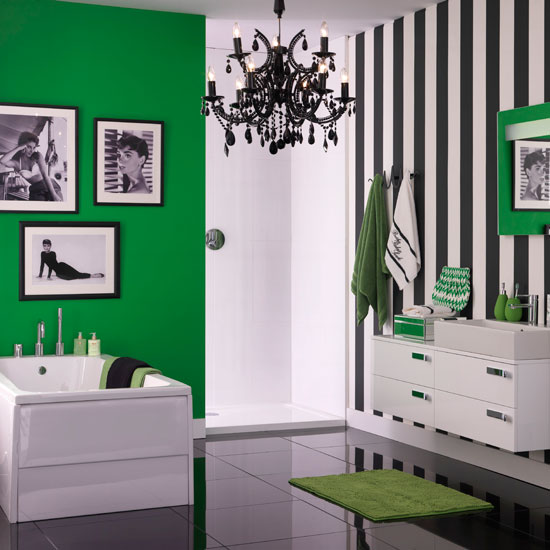 For more design ideas click here. Feeling inspired? Contact us for a quote today.